Plans on adding its own mode.
Update: Jagex has posted the following statement on their Twitter account.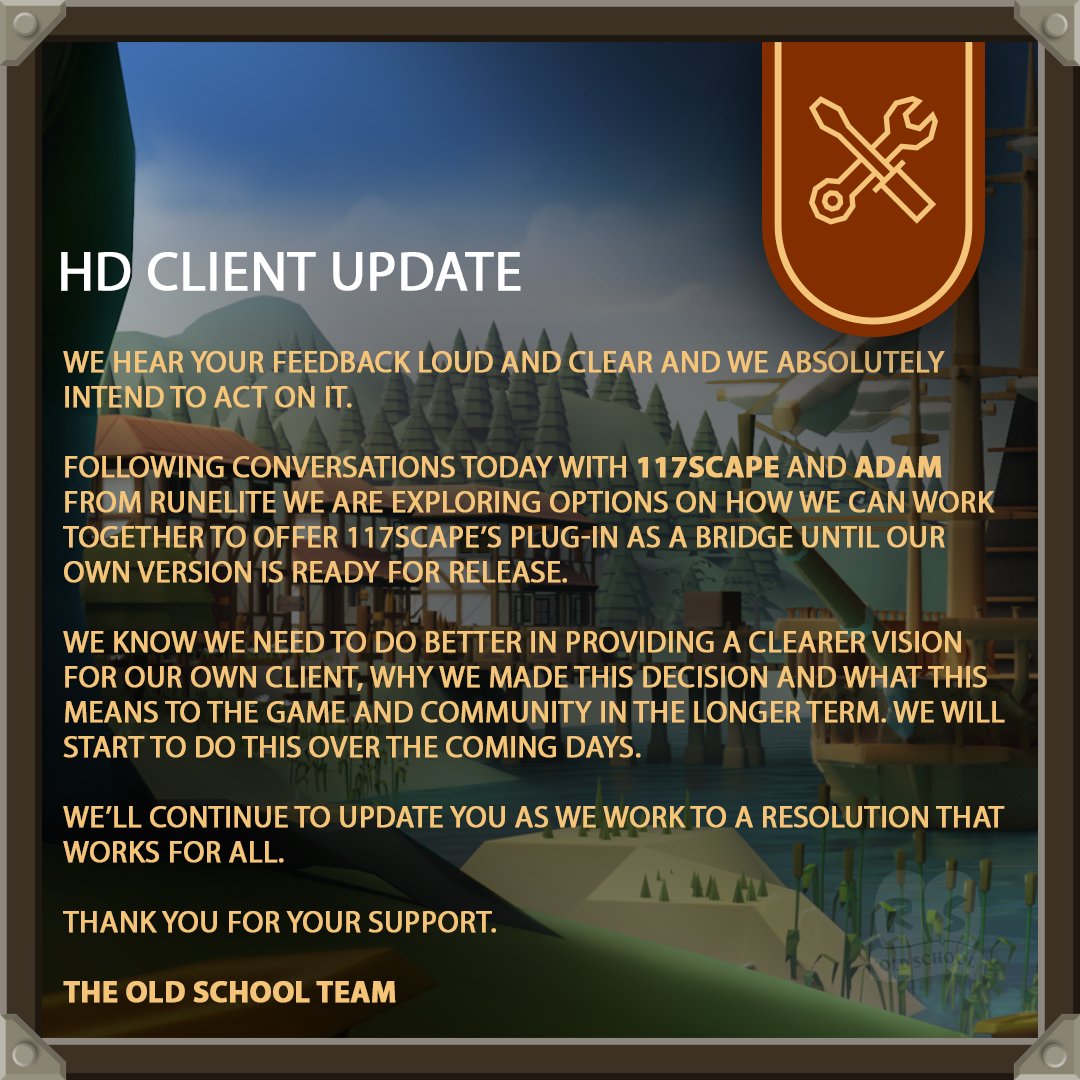 Original Story: It wouldn't be a day ending in Y if we weren't talking about something someone did to make a group of gamers angry. Today's controversy erupted over Old School RuneScape where development of several high definition clients came to a halt in the eleventh hour after demands to take the projects down by Jagex. In a post addressing the issue on the official website, Jagex claims that the takedown was due to the mods conflicting with a similar internal project Jagex is "directly investigating."
Yesterday we contacted the developers of known HD projects and we asked them to stop development of their projects, because this is a project we are directly investigating at Jagex. We look forward to being able to share progress as our own in-house project with Old School's visuals unfolds.
Translated to plain English, this means OSRS HD was written on a blackboard somewhere at the Jagex offices, and it's now being used as a tool to needlessly antagonize members of the community. It's disappointing to see Jagex, a company with a history of questionable legal threats, returning to its old ways.