Hope y'all have a gaming PC.
Today's piece is dedicated to Chris of Rockville, Maryland, because Chris is probably the only person who needs to hear this information. With the impending closure of Stadia people have been left wondering what is going to happen to their accounts for various online titles. An answer we didn't have because Google gave absolutely no forward warning to the developers themselves, their employees, or anyone else. As developers stumble over each other trying to come up with a solution, ZeniMax Studios has finally come forward with plans for Elder Scrolls Online and its presumably single player who used Stadia. That'd be Chris.
In an announcement posted today, ESO revealed that Stadia players will be able to transfer their accounts to PC. Suitable since they are already playing on PC servers. More information to come.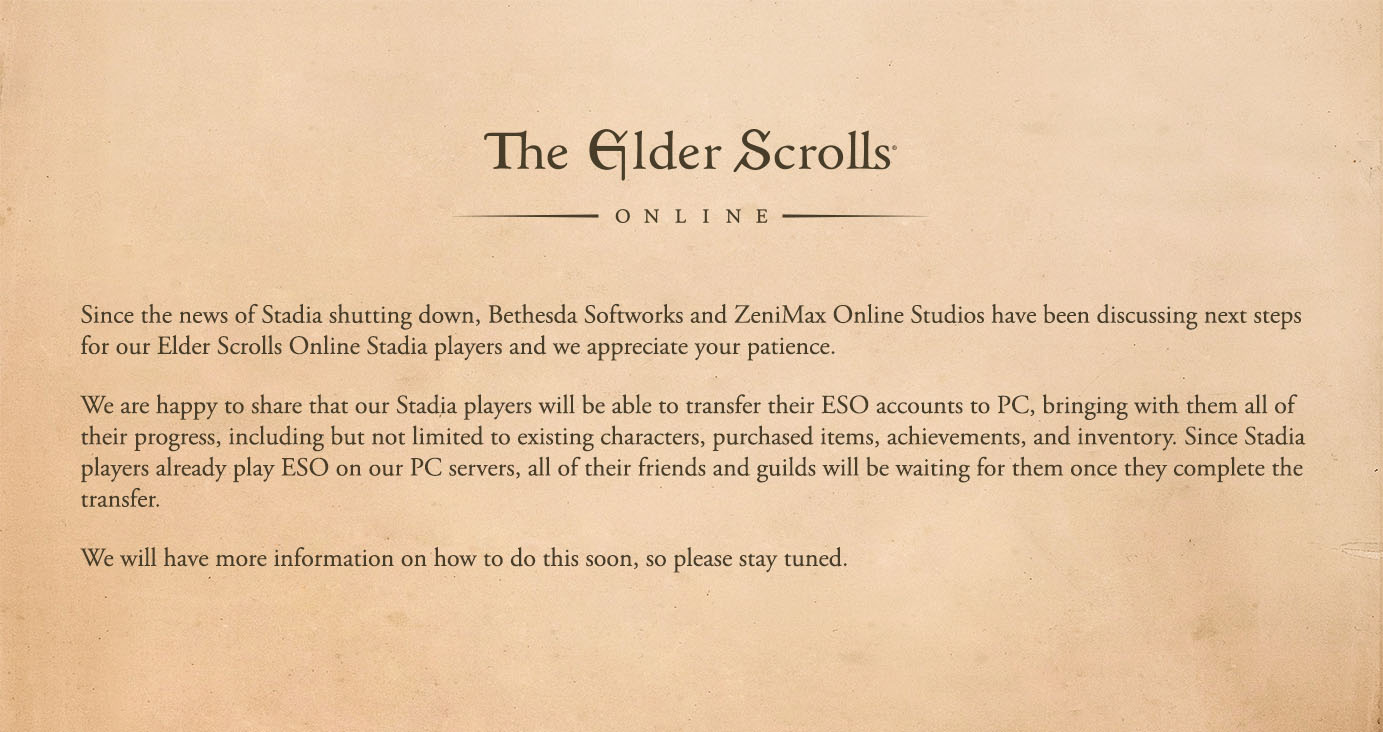 That means you, Chris.